AJAS RETRO EVENT NIGHT #3 - 70s Night PART 2 - 1975-1979
Likely to contain more Matsumoto than Nagai.
Playlist is not 100% final, because sometimes, life happens.
LIKELY LINEUP IS THE FOLLOWING:
GALAXY EXPRESS 999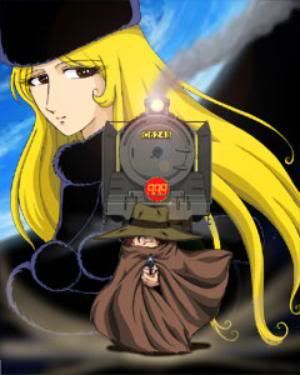 Aired: 14th September 1978 to 26th March 1981
Length: 113 episodes
Description: After his mother was killed by the evil robot, Count Mecha, Tetsuro becomes a delinquent who only thinks of vengeance. Tetsuro lives in a futuristic distant world in which humans can travel to another planet to change their bodies and become immortals. They can also get mechanical limbs. Tetsuro's objective is to get enough money to board The Galaxy Express 999 so that he can get to the Robot Planet. Galaxy Express 999 is a train capable of travelling throughout space.
After escaping from the police, Tetsuro meets Maetel, a beautiful woman who resembles his mother. She offers to take him on The Galaxy Express 999, so he can get his robotic body and take his revenge on Count Mecha. Along their journey, they will meet lots of people and Tetsuro will learn what being a human means.
Fun Fact: Masako Nozawa, the seiyuu of Tetsuro, also voiced Goku in the original Dragon Ball, Enma in Dororon Enma-kun, Kitaro in Gegege no Kitaro, was one of the two seiyuus of the original 1973 Doraemon and also did minor characters in One Piece, Love Hina and Digimon. For her ability to voice young male characters over several decades, she was nicknamed 'The Eternal Boy'.
FUTURE BOY CONAN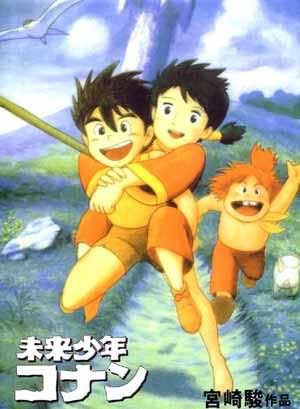 Aired: 4th April 1978 to 31st October 1978
Length: 26 episodes
Description: July 2008. Earth has been almost completely submerged by oceans as a result of nuclear war. Indastria, the remains of a fallen spaceship, is the new world capital. Conan is the only surviving boy. He meets a girl named Lana, who is kidnapped by Indastria's soldiers, after which he goes to rescue her.
Fun fact: This was the first title that Hayao Miyazaki was head director of. Themes and character styles present in Conan would be very recurrent in his future works, particularly in Laputa: Castle in the Sky.
MOBILE SUIT GUNDAM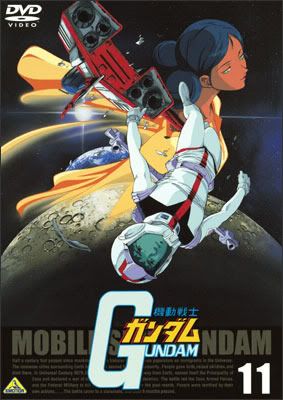 Aired: 7th April 1979 to 26th January 1980
Length: 43 episodes
Description: In the year Universal Century 0079,The Principality of Zeon invents a gigantic human-shaped weapon called the Mobile Suit (MS) and begins its war for independence against the Earth Federation. The story depicts the life of young boys and girls in the war, focusing on the young protagonist named Amuro Ray. Amuro becomes the pilot of the Gundam, a prototype MS developed by Federation Force. Through his battles against the ace pilot of Zeon, Char Aznable, and the bitter trials of the war, he becomes aware of his uniqueness as a NewType.
(Source: AniDB)
Fun Fact: Newtype magazine, one of the most iconic anime magazines in Japan, gets its name from the term Newtype used in Gundam series.
ROSE OF VERSAILLES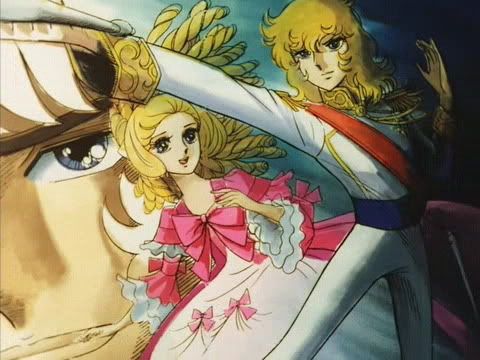 Aired: 10th October 1979 to 3rd September 1980
Length: 40 episodes
Description: Raised from birth as a man, the Lady Oscar commands the palace guards at Versailles in the years before the French Revolution. Her beauty and noble spirit make her a shining figure in the eyes of both men and women but she is torn between her chosen life of service and duty to class and country and her own heart and desires. She lives as a noble amidst the opulence of Versailles but her keen senses and compassion are not blinded to the poverty of the French people.
(Source: AniDB)
Fun Fact: Rose of Versailles was an original creation by Ryoko Ikeda, one of the five manga-ka's crucial to the birth of the shoujo genre (the others being Moto Hagio [A Drunken Dream], Yumiko Igarashi & Kyouko Mizuki [Candy Candy] and Saki Hiwatari [Please Save My Earth]). Rose of Versailles was so popular in France that In 2008 Ryoko Ikeda received France's Ordre national de la Légion d'honneur.
CAPTAIN HARLOCK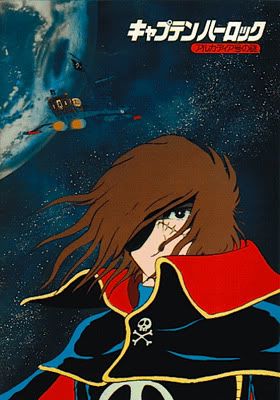 Aired: 14th March 1978 to 13th February 1979
Length: 42 episodes
The year is 2977. mankind has become complacent and stagnant. All work is done by machines, while humans spend all their time on entertainment. But when a mysterious invader from the stars catches Earth unawares, only the legendary space pirate Captain Harlock and the crew of the Arcadia have the will to stand against them.
(Source: ANN)
Fun Fact: Reiji Matsumoto, creator of Captain Herlock, was also the creator of Space Cruiser Yamato and Galaxy Express 999. His real name is Akira Matsumoto – Reiji Matsumoto is a pseudonym for 'Zero Warrior'. But from 1953 to 1971, he was mainly a producer of shoujo manga, something he did not enjoy. Matsumoto titles are typified by his unique artstyle, space opera and manly romances.
CANDY CANDY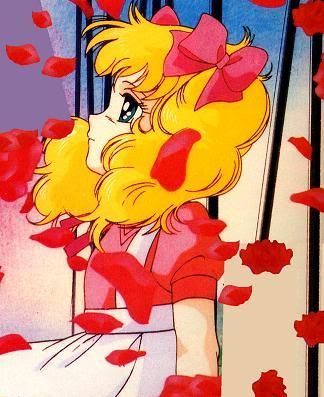 Aired: 1st October 1976 to 2nd February 1979
Length: 115 episodes
Description: Candy is a very nice, warm-hearted and cheerful girl. Many people like her or love her because of her kind personality.When she was a little child, she lived in an orphanage. There she met a handsome mysterious boy on a hill behind her home. This "prince on the hill" becomes an important person in her life.... She lived in the orphanage until she is adopted by a very influential big clan. Candy is a very good friend of the teenagers Annie, Archie, Stear and Anthony. Though she and Terence love each other very much, she leaves him because another girl, who is hopelessly in love with him, needs him more.Finally she devotes herself to Albert, a handsome young man and a very good friend of her.
(Source: ANN)
Fun Fact: The OP and ED themes for Candy Candy were both sung by Mitsuko Horie, who, over several decades, has performed numerous theme vocals and minor seiyuu roles in this time period. Other notable themes she performed were the Kamen Rider live-action ED, the Galaxy Express 999 Movie ED, the ED theme for Doraemon's main stint, two themes for Godannar and the Dangaioh theme (for those last two titles, she teamed up with legendary anime theme producer Ichiro 'Aniki' Mizuki)
MUTEKI CHOUJIN ZANBOT 3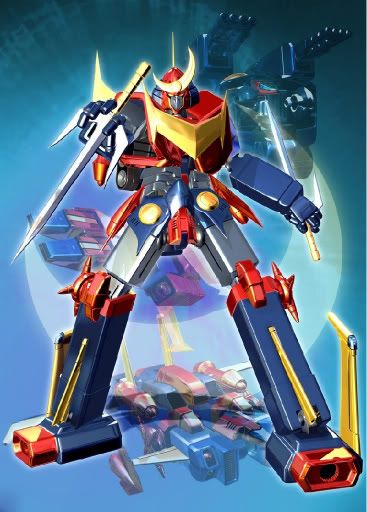 Aired: 8th October 1977 to 25th March 1978
Length: 23 episodes
Description: There once existed a planet named Beal, until it was wiped out by the mysterious entity known as Gaizok. The few remaining survivors escaped to Earth and split into three families, named Jin, Kamie, and Kamikita respectively. While attempting to start a new life, the collectively known "Jin Family" prepared for the inevitable Gaizok invasion on Earth and its giant mechanical beasts known as "Mecha Boosts". In order to defend their new home, they have built three vehicles which when combined form the mighty Zambot 3. The Jin Family must not only defend against Gaizok attacks, but also harsh criticisms from the very people they protect, who blame the Jin Family for the invasion in the first place.
(Source: AniDB)
Fun Fact: This was the first time that Yoshiyuki Tomino directed an original work he created. He would soon go on to create the Gundam franchise - with mixed results on his sanity.
And if there is time, Mappy's Ultra-Deluxe Version Music Box will get a go. IF there is time. I doubt we want to go to 9.30pm again.