AJAS NOT QUITE SO RETRO EVENT NIGHT #7 - 90s Night PART 2 - 1995-1999
Playlist may contain traces of nuts.
BETTERMAN
Aired: 2nd April to 1st October 1999
Length: 26 Episodes
AD 2006, Mankind encounters a mysterious Phenomenon called "Algernon". Nothing is known about Algernon, all people involved with Algernon are dead. One day, the mysterious phenomenon Algernon happened at an underground Amusement park where our hero Keita met our heroine Hinoki, driving "Kakuseijin". Keita and Hinoki encounter a lot of mysteries and monsters. What is "Algernon"? And what is "Better man"? Why does Better man help when Hinoki and Keita are in danger? The never ending nightmare has started.
REVOLUTIONARY GIRL UTENA
Aired: 2nd April to 24th December 1997
Length: 39 Episodes
Tenjou Utena's parents died when she was a little girl. At that time, a prince appeared to her and gave her a signet ring with a rose crest. He told Utena to keep the ring and promised that they would meet again someday. Utena was so impressed by him that she decided to become a prince herself! Utena is all grown up now. She studies at the Ootori Academy and wears her own version of the boys' uniform. She still looks forward to finding her prince, but in the meantime, it's up to Utena to save damsels in distress and cross swords with Ootori Academy's top duellists. When Utena unwittingly wins the "Rose Bride" in one such duel, she finds herself in the middle of something else... something that just may lead her to her prince.
THE VISION OF ESCAFLOWNE
Aired: 2nd April to 24th September 1996
Length: 26 Episodes
Hitomi Kanzaki is a typical high school girl, with typical problems, but when a vision of a young man battling a dragon becomes a reality, her life changes forever. Drawn into a strange vortex with the swordsman, Van, Hitomi is thrust into the strange world of Gaea. Van must learn to master the suit of armor, Escaflowne, before he and Hitomi are crushed by the ambitions of the Empire of Zaibach. Van and Hitomi will encounter both allies and enemies in an effort to unlock the secrets within Escaflowne, and Hitomi's heart, stirred by love and adventure, will, at times ache with sorrow. But why was she sent to this world? Her journey has just begun!
KODOMO NO OMOCHA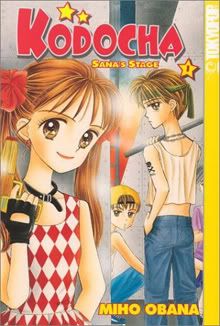 Aired: 5th April 1996 to 27th March 1998
Length: 102 Episodes
Kurata Sana is a frenetic eleven-year-old child actress with an extremely overprotective agent, a mother who is an eccentric award-winning author, and a burning desire to do well in school. However, as much as she wants to be a good student, the antics of the boys in her class make learning impossible, according to Sana anyway. And in her eyes, Hayama Akito is the worst offender of them all. A junior-high war of the sexes ensues, and Sana eventually realizes through the chaos that Hayama may not be the "devil boy" she's made him up to be.
SLAYERS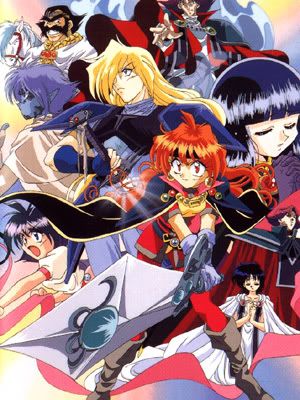 Aired: 7th April 1995 to 6th April 2009
Length: 104 Episodes
It is a world of fantasy, where magic reigns and monsters lurk, then there's Lina Inverse! A cute, fireball-throwing sorceress who steals from the wicked and gives to herself! Along with Gourry, a handsome but not-so-smart swordsman, Lina faces the uncanny as she seeks fame and fortune. Meanwhile Zelgadis, a powerful soldier pursues Lina in an attempt to recover a magical item that can bring about the end of the world.
SERIAL EXPERIMENTS LAIN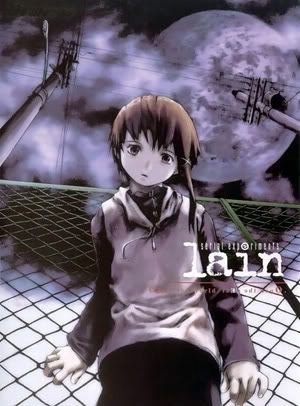 Aired: 7th July to 29th Spetember 1998
LengthL 13 Episodes
The first episode opens with the mysterious suicide of a high-school girl, Chisa Yomoda. Chisa-chan was a classmate of Lain Iwakura, a quiet, 14-year-old high-school girl. One of the other girls in the class has been receiving e-mail messages from Chisa-chan, and Lain discovers she also has mail from Chisa-chan. In the mail she explains to Lain that she just abandoned her flesh. She assures Lain that she still is alive in the 'wired' world. After getting a new 'navi' and adding a 'psyche' circuit, Lain spends more and more time in the wired. It seems that Lain has at least 2 personalities, and Lain's first personality is changing even now. Who is Lain? Who are the 'knights'? Can the wired influence the real world with a prophecy? Is the real world nothing but a hologram of the information in the wired?
COWBOY BEBOP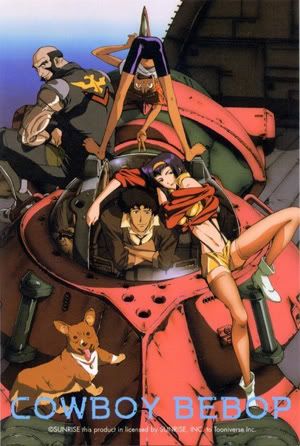 Aired: 3rd April 1998 to 24th April 1999
Length: 26 Episodes
The year is 2071 AD. With the systematic collapse of the old nation-states, a mixed jumble of races and peoples were driven out of their terrestrial Eden and spread to the stars, taking with them the now confused concepts of justice, freedom, violence, and love. New rules were established, and a new generation of bounty hunters came into being. People referred to these bounty hunters as "cowboys".
Meet Spike Spiegel and Jet Black, a drifter and a retired cyborg cop who have started a bounty hunting partnership. In the converted ship The Bebop, Spike and Jet search the galaxy for criminals with bounties on their heads. They meet a lot of interesting characters, including the unusually intelligent dog Ein, the bizarre hacker child prodigy Ed, and the voluptuous and vexing femme fatale, Faye Valentine.