AJAS RETRO EVENT NIGHT #5 - 80s Night PART 2 - 1985-1989
LIKELY LINEUP IS THE FOLLOWING:
DIRTY PAIR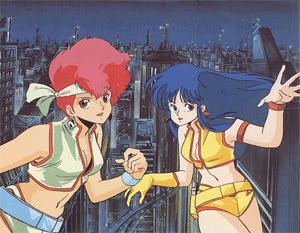 Aired: 15th July to 26th December 1985
Length: 24 episodes
If you are in big trouble, call the World Welfare Work Association or WWWA. They will send out a team of highly trained, capable agents called Trouble Consultants, who will solve your problems. However, should you happen to be assigned the Dirty Pair, your problems may get solved, but not without extensive collateral damage.
TOUCH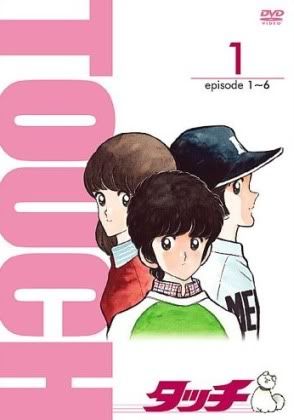 Aired: 24th March 1985 to 22nd March 1987
Length: 101 episodes
The story centers around three characters - Uesugi Kazuya, his twin older brother Tatsuya, and Asakura Minami. Kazuya is the darling of his town as he's talented, hardworking, and the ace pitcher for his middle school baseball team. Tatsuya is a hopeless slacker who's been living the life of giving up the spotlight to Kazuya, despite the fact that he may be more gifted than him. Minami is the beautiful childhood girlfriend and for all intents, sister from next door who treats both of them as equals. Society largely assumes Kazuya and Minami will become the perfect couple, including Tatsuya. Yet as time progresses, Tatsuya grows to realize that he's willing to sacrifice anything for the sake of his brother, except at the expense of giving up Minami to Kazuya. And thus the story is told of Tatsuya trying to prove himself over his established younger brother, how it affects the relationship between the three, and both brothers' attempts to make Minami's lifelong dreams come true.
CITY HUNTER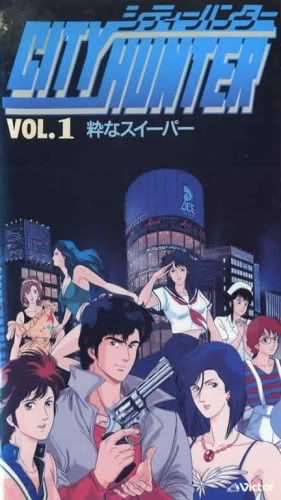 Aired: 6th April 1987 to 28th March 1988
Length: 51 episodes
Ryo Saeba works the streets of Tokyo as the City Hunter. He's a "sweeper" and with his sidekick Kaori Makimura, he keeps the city clean. People hire the City Hunter to solve their dangerous problems, which he does with a Colt Python. When Ryo's not working on a case, he's working on getting the ladies, and Kaori must keep him in check with her trusty 10 kg hammer.
KIMAGURE ORANGE ROAD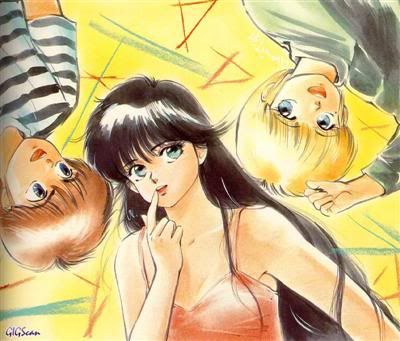 Aired: 6th April 1987 to 7th March 1988
Length: 48 episodes
Kyosuke Kasuga, fifteen, moves to a new city and falls for Madoka Ayukawa. She's friendly when they're alone, but acts like a delinquent when in front of others. Kyosuke meanwhile struggles not to break the heart of Hikaru Hiyama, who fell in love after seeing him make an impossible basketball shot. To add the cherry to this particular sundae, Kyosuke and his family (sisters, grandfather, and cousins) all have various powers. And while Kyosuke's desperate to keep those powers a secret, his younger sisters (among others) aren't quite as concerned about it.
MOBILE POLICE PATLABOR
Aired: 11th October 1989 to 26th September 1990
Length: 47 episodes
As the 20th Century was nearing its end, a new Industrial Revolution brought forth unprecedented advances in robotics. The invention of the Labor - a humanoid-type, multi-purpose construction machine - emerged as the wave of the future. Making older industrial equipment virtually obsolete, the Labor, unfortunately, also made a pretty cool terrorist weapon.
To combat the rise in Labor crimes, the Tokyo Metropolitan Police Department established the "Special Vehicles, Section 2," comprised of specially designed Patrol Labors - PATLABORS.
MD GEIST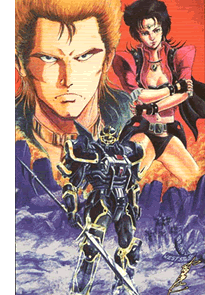 Released: 21st May 1986
What do you do when you don't need the most perfect and Most Dangerous soldier around anymore? You try locking him up in an orbital satellite until you need him again (and hope you never need his again). What if he gets out? Well, he gets rather upset and violent.
The planet Jerra has this exact problem. M.D. Geist thrives on battle and death and when he gets the chance to trigger the ultimate doomsday program, the Death Force he takes it and turns the entire face of Jerra into a battlefield as thousands of robots turn out and begin to destroy all life on the planet.